Los Angeles Zimriyah Chorale (LAZC) is a choir dedicated to performing Jewish music and music of the Jewish experience throughout time. Under the leadership of Music Director, Nick Strimple, we perform contemporary, classical, and traditional pieces written by Jewish composers and others, ranging from liturgical to secular, folk, and compositions based on Biblical themes. Our repertoire embraces modern composers such as Kurt Weill, George Gershwin, Arnold Schoenberg, Aminadav Aloni, Michael Isaacson, David Nowakowsky, and Max Helfman, as well as predecessors like George Friedrich Handel and Salamone Rossi.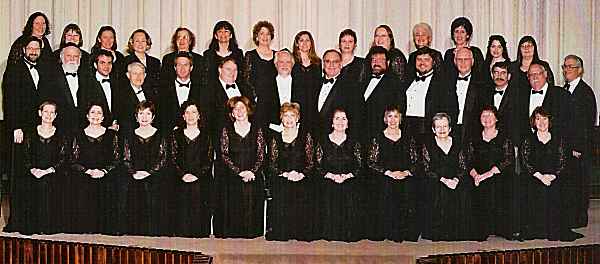 Our mission is to preserve, perform, and educate audiences in America and abroad about Jewish and Jewish-themed music -- with an emphasis on music written by Southern California composers.
Founded in 1997, Zimriyah performs in venues throughout Southern California and around the globe. LAZC is a 501(c)3 non-profit organization. We raise funds to support our diverse activities through private donations and grants.
Want to know more? Please browse through our website.
.