Los Angeles Zimriyah Chorale performs a variety of music by Jewish composers,  or on Jewish themes.  The music ranges  from the Renaissance works of Salamone Rossi to the Baroque oratorios of George Frideric Handel and 20th century works by George Gershwin, Aaron Copland and Leonard Bernstein. LAZC has developed an extensive liturgical repertoire, including traditional settings by composers such as Lewis Lewandowski and David Nowakowsky, as well as more recent works by Aminadav Aloni, William Sharlin, Ernest Bloch and Craig Taubman.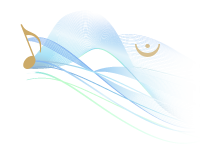 LAZC's repertoire includes both accompanied and a capella music. We collaborate with cantors, cantorial soloists, and other leading vocal artists and musicians who are often featured in our performances, or who feature us in their performances.
The Los Angeles Zimriyah Chorale has appeared at many different kinds of musical events worldwide including concerts, religious services, musical festivals and commencement exercises. With a varied repetoire we are available to perform a program of Jewish music appropriate to any occasion.

For booking information call Rand Harris at (818) 992-2959 or email us at

This email address is being protected from spambots. You need JavaScript enabled to view it.

.
.